Reading councillors give thumbs-up to IKEA
Thu 30 June 2011, 12:48 pm
Reading councillors have decided to support plans for an IKEA store in neighbouring West Berkshire Council's area.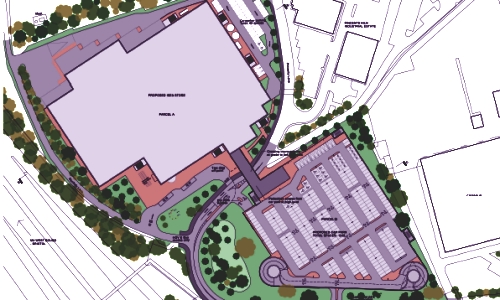 Plan of the proposed Calcot Ikea store
Members of Reading Borough Council's planning applications committee have voted in favour of the new scheme in Calcot.

But their agreement is dependent on Ikea providing money towards mitigating traffic impact and funding bus services.
The application is due to be considered by West Berkshire Council on 13 July.
Sourced from Reading Post